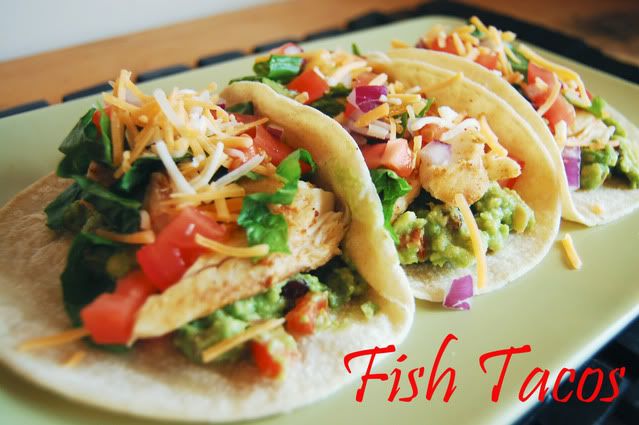 INGREDIENTS
(serving of 4-6)
Pan Seared Tilapia for your Fish Tacos
1 lb of Tilapia Fillets
1/2 teaspoon of cumin
1/2 teaspoon of cayenne pepper
extra virgin olive oil
1/2 of a lime
salt and pepper
flour tortillas
Place your Tilapia in a bowl. Add cumin, cayenne, salt, pepper, drizzle olive oil,
and juice the lime into the bowl. Gently mix with your hands all the ingredients.
Marinate for 15 minutes. Heat skillet on medium and cover with olive oil. Cook
fillets until browned, about 5 minutes per side. Place cooked fillets on a plate and
use a fork to separate the fillets into chucks.
Preparing Tortillas
Heat in a dry skillet over medium heat.
Heat each side for 15 seconds or until light browned.
Topping Options
chopped tomatoes
lettuce
sliced red onions
lime
homemade gucamole (will feature the recipe next time)
salsa
sour cream
cheese
Be creative .. Toppings are endless.
If you happen to try this recipe I would love to see your results share them on my