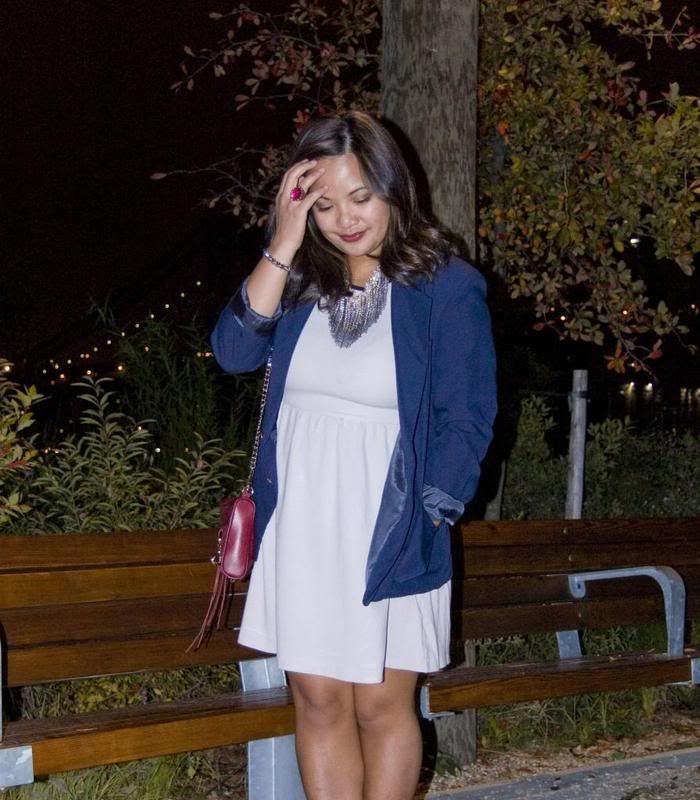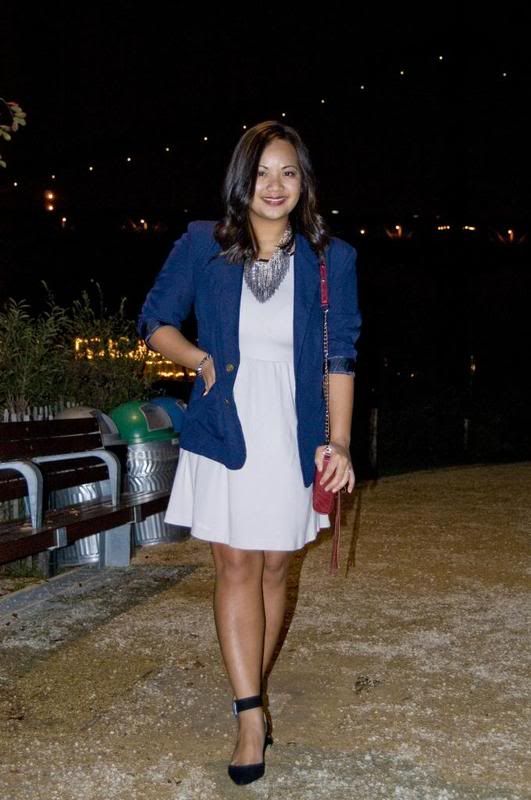 Dress: H&M Blazer: Husband's old high school blazer Necklaces: Forever21 + Charlotte Russe
Heels: Zara Purse: Rebecca Minkoff Mini MAC
Just a quick outfit post. It's the hubster's big 3-0 birthday and I took him out last night and celebrated
at
Club A Steakhouse.
I wish I took food pics from the restaurant but I just wanted to enjoy the
moment with my husband. If you happen to be in the New York area please check out this amazing
restaurant. If your a steak enthusiast, like my husband, this place will not disappoint you. The owner
and staff made our dining experience memorable and delightful. Can't wait to go back.Which will be
next weekend (happy grin)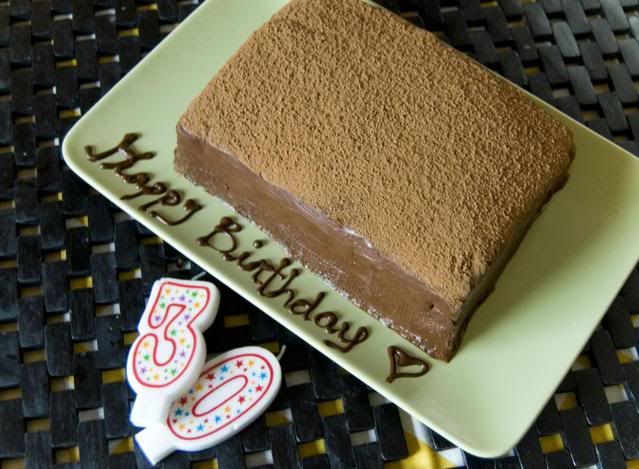 I made him a birthday cake using Wolfgang Puck's 16 layer chocolate cake
recipe
. I enjoy baking but this
cake kick my arse. It took approximately 5 1/2 hours of prep, baking, assembling, and decorating. I think
my wrist is still sore from all the whisking but it's all worth it.
Happy 30th Birthday my love.