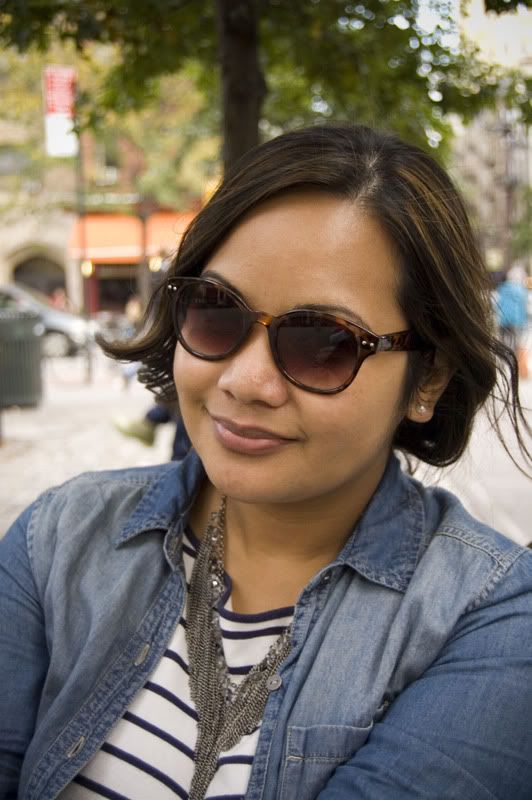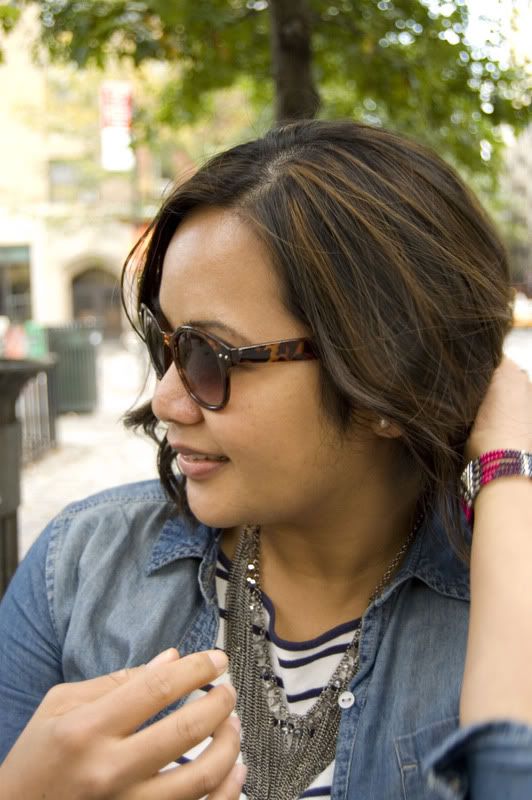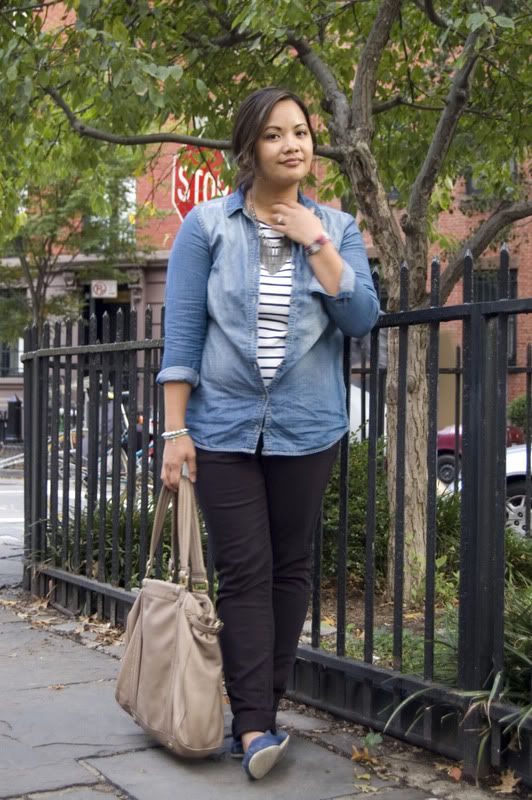 Jeans: Mango Chambray: H&M Shirt: Zara Shoes: Toms Purse: Marc by Marc Jacobs
Necklace: Forever21 Sunnies: Thrifted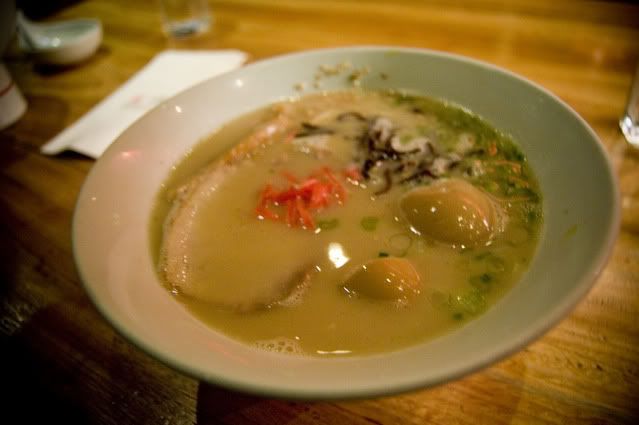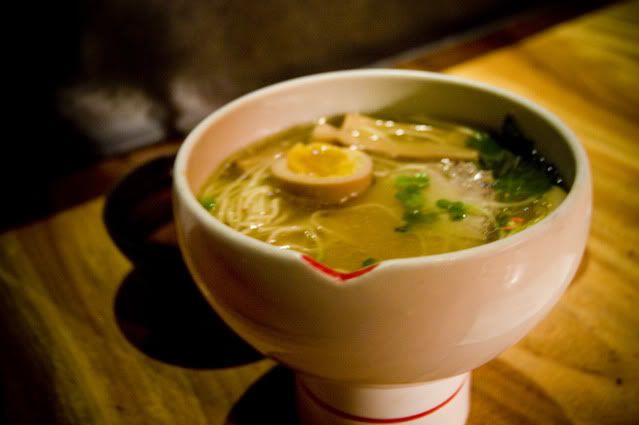 Sorry I been M.I.A the hubster and I got ill last week so I had to take some time off from blogging.
Before we got sick we did manage to do a date night. I wanted to take my hubster to a popular
ramen joint called
Ippudo
. Though Ippudo is known for there ramen I was pretty excited for the
pork belly buns. I just can't get enough of the yummy pork belly flavor inside a steamed bun.
The place gets very busy especially during rush hours. An expected wait time can run up to 2 hours.
I suggest checking the restaurant either lunch time after 2pm or dinner time right when it opens
at 5pm. If your not a big fan of ramen like I am the restaurant offers hot/cold dishes during dinner.