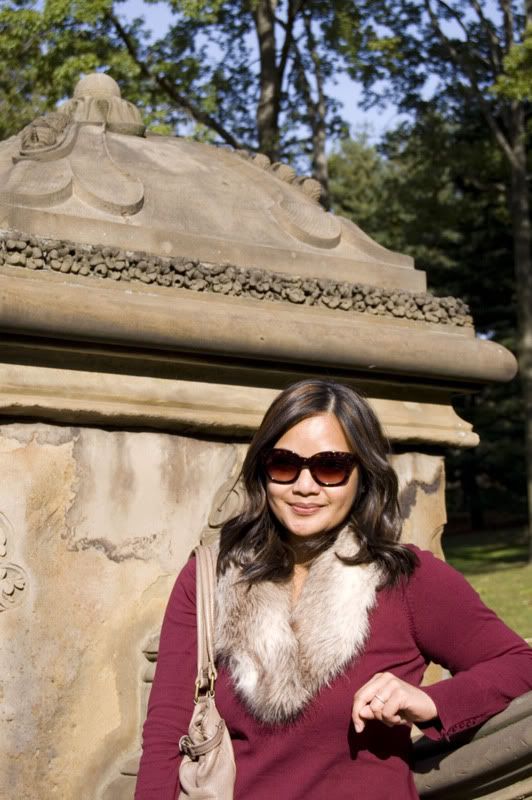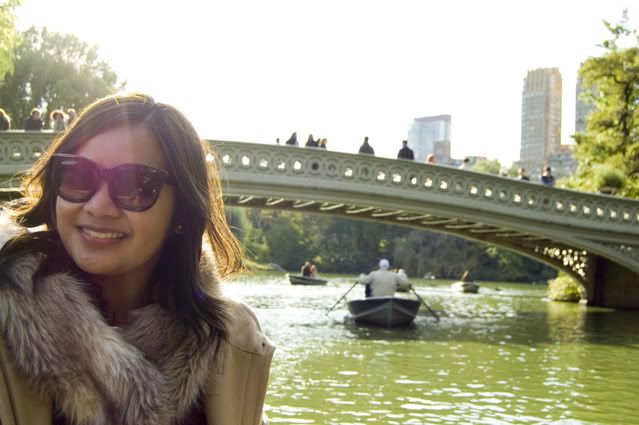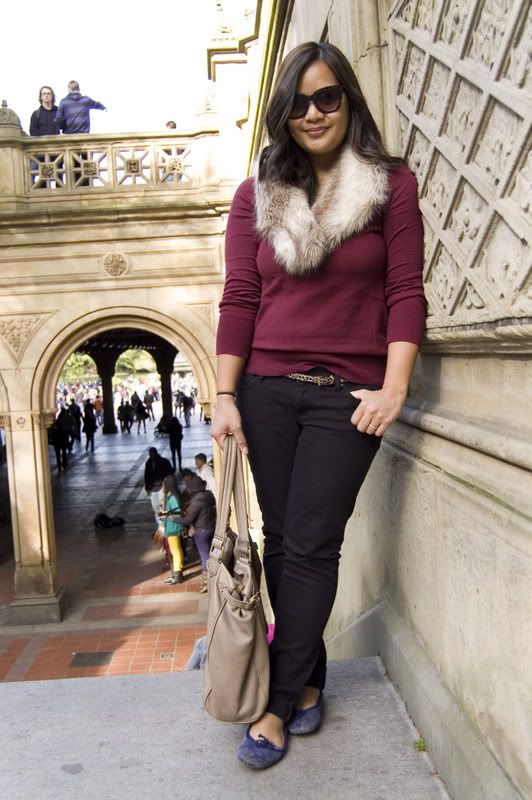 Jeans: Mango Shirt + Faux Fur + Belt: H&M Flats: Nine West Sunnies: Thrifted
Purse: Marc by Marc Jacobs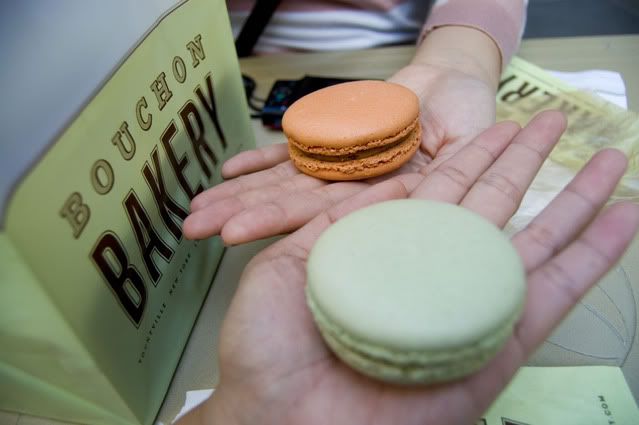 Central Park
is my all time favorite place in New York City. I can spend hours just wandering around
aimlessly. It's truly a great place to get away from all the hustle and bustle. A few friends came to visit me
and as requested they wanted to explore Central Park. I was more than happy to show them this lovely
paradise. We started from 59th street on the west side and walked through all the hot spots. The
most prominent location in my opinion would be the
Bethesda
area. I just love all the architectural
features such as the grand staircase, ceiling tiles, beautiful columns, and of course the fountain. I've created
a bucket list of things to do before I move and it just happened that renting a boat at central park is one. In
an effort to kill two bird with one stone I convinced my friends to rent a boat so we can enjoy the city
views. I am definitely going to miss Central Park when I move.
I wanted to share the last two pics of the yummy and huge macarons from
Bouchon Bakery.
Can you
believe it's almost the size of our palm. One macaron for me is good enough to crave my macaron fix.
The cost for these babies are $3.50 per macaron. I love the pistachio but I also got to try the featured
flavor of the month "pumpkin". The pumpkin was very thanksgiving-ish and it was delicious.