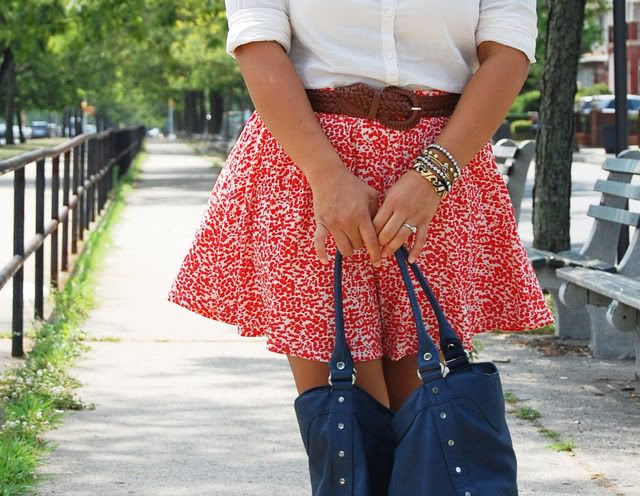 Shirt: J.Crew Skirt: H&M Belt: Forever21 Bag: United Colors of Benetton Heels: Zigi Sunnies: Thrifted
If you celebrated the Fourth of July I hope you had a wonderful time with family or friends.
As for me
I stayed home and was fortunate to have my hubster cook dinner for me. After dinner
we worked our
way upstairs on our roof and watched the fireworks. To top our evening we
indulged on some french macarons. If you happen to be in the Brooklyn area and don't feel like
traveling to
Laudree
I
recommended
Bo Bon
to get your macaron fix.
Follow me on Instagram: ahhhline
kuddos to the hubster for making an amazing dinner