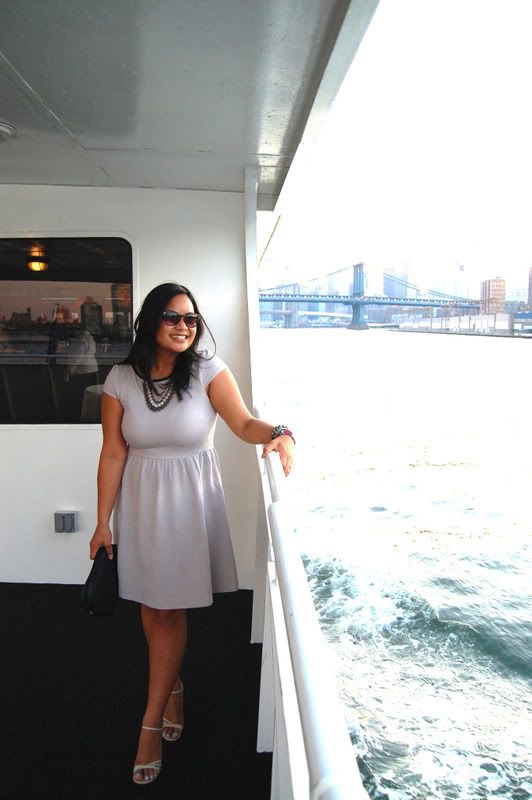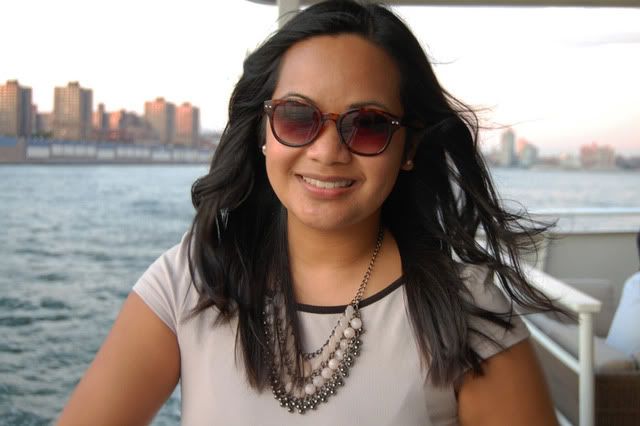 Dress: H&M Shoes: BCBG Necklace: Charlotte Russe Clutch & Glasses: Thrifted
Follow me on Instagram: ahhhline
I kinda miss blogging therefore I'm back!
Here's a few pics of our dinner cruise on the Hudson. It was a pretty good
experience being
able to see the city in a different perspective. Since we'll be leaving
nyc
in a few months we have constructed a bucket
list. I'm proud to say
Bucket List #12
has
been
achieved
. On to the next one ...