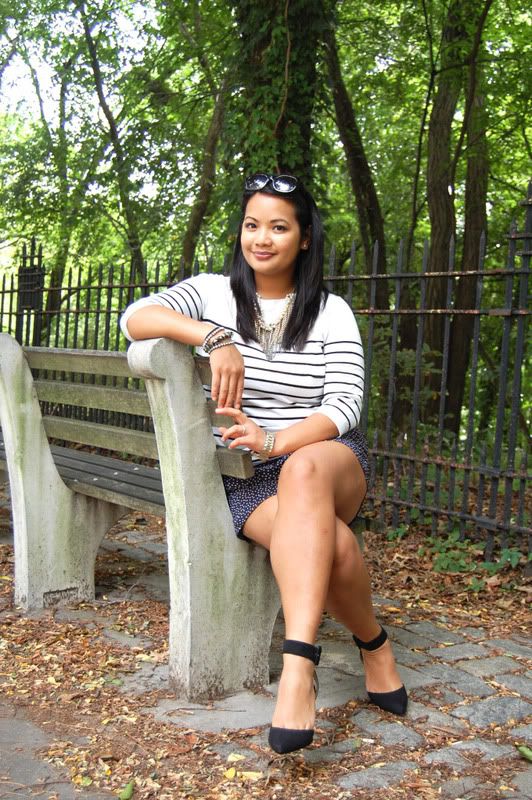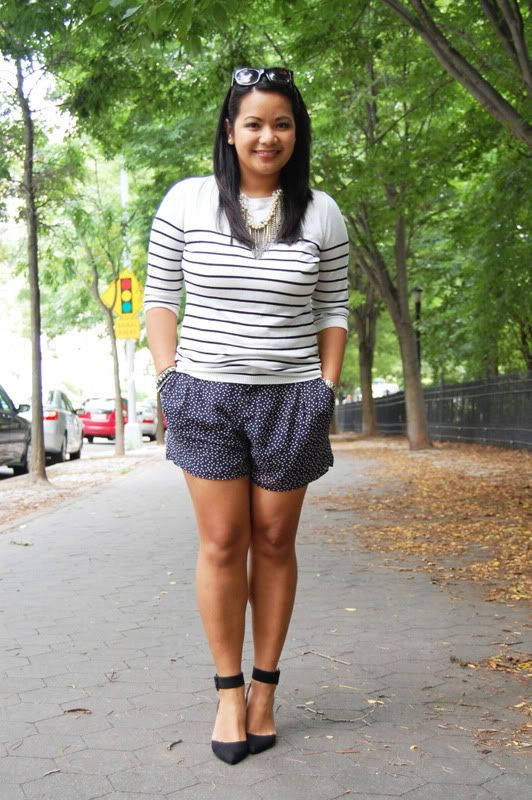 Shorts: LC Lauren Conrad Kohl's line Shirt: Forever21 Shoes: Zara Necklace: Forever21 and
Charlotte Russe Sunnies: Thrifted
I been currently experimenting with pattern blocking so decided to work with simple patterns first.
Being an avid fan of Blair's style c/o
Atlantic-Pacific
she is truly an expert when it comes to
pattern blocking. Her style is inspirational and chic. Don't you agree?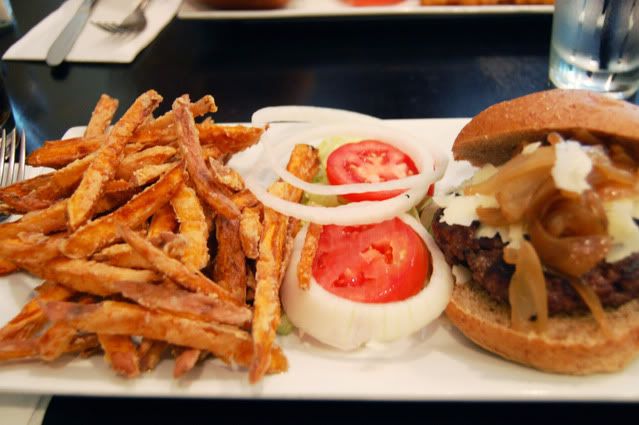 Me and the hubster we love looking for great restaurants with specials. In our latest find, thanks to
a friend's
recommendation, we checked out
The Burger Bistro
. The burger bistro is a innovative
gourmet burger restaurant. They only buy the freshest ingredients and allow guests to create
there perfect
burger.
You can
get a burger with your choice of side for only $10.00 but it's only
good during lunch on weekdays. I had an
amazing burger served with wheat bread,
caramelized
onions, and asiago cheese. The sweet potatoes
fries was the best I ever had. It's perfectly
battered and the fries was soft and crispy.