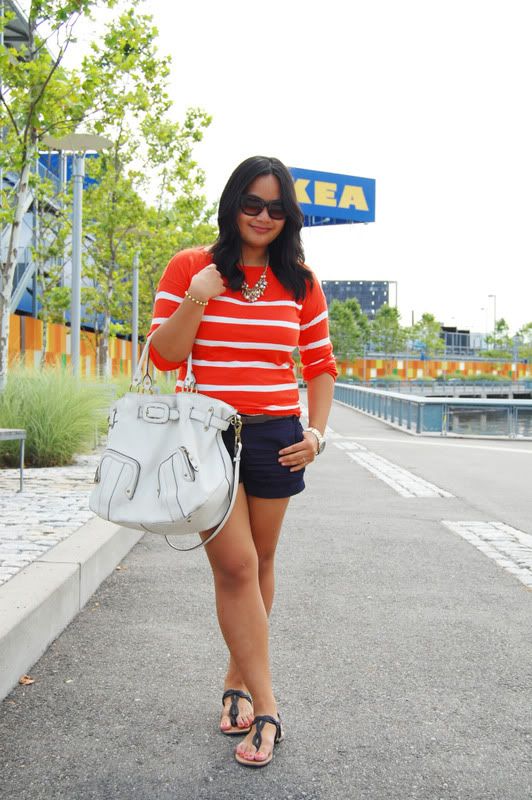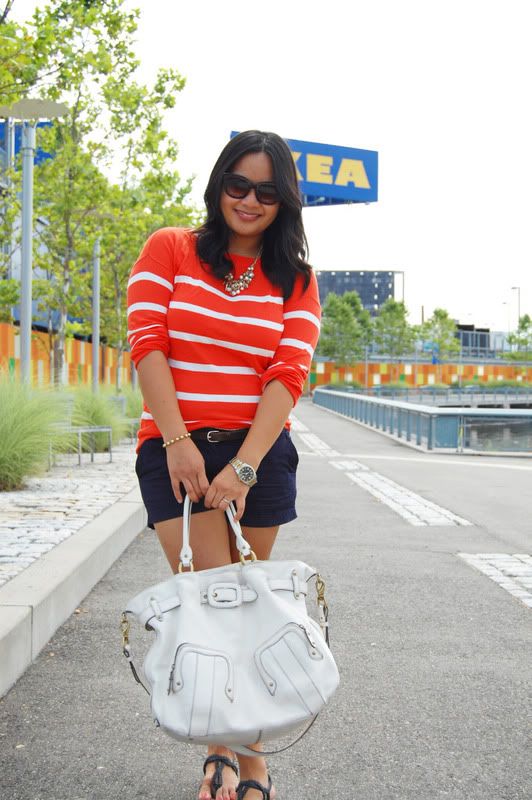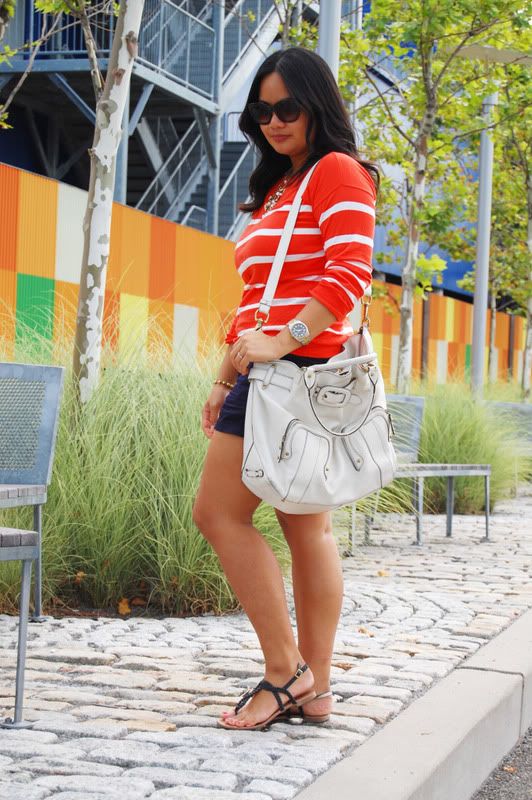 Long Sleeve and Shorts: J.Crew Sandals: Target Bag: Cole Haan Belt: Zara Necklace: Forever21 Watch: Husband's Sunnies: Thrifted
The east coast heat wave is taking a break this week so I decided to wear a light
long sleeve. I just love the orange color it screams summer.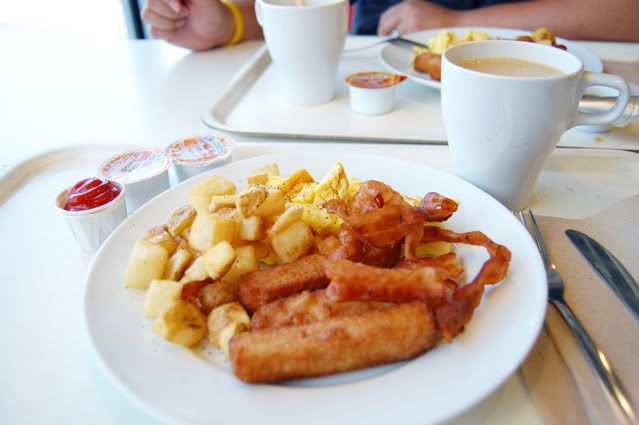 I had to skip my Sunday Funday yesterday due to work so I'm having a Mellow Monday.
We decided to have breakfast at Ikea Brooklyn. It's probably not the most
healthiest
breakfast but you can't beat the $2 deal. I especially enjoy the view of the city
while
I drink my coffee. After breakfast we just walked around, did some wishful
thinking,
and
bought small
necessities
for the apt.