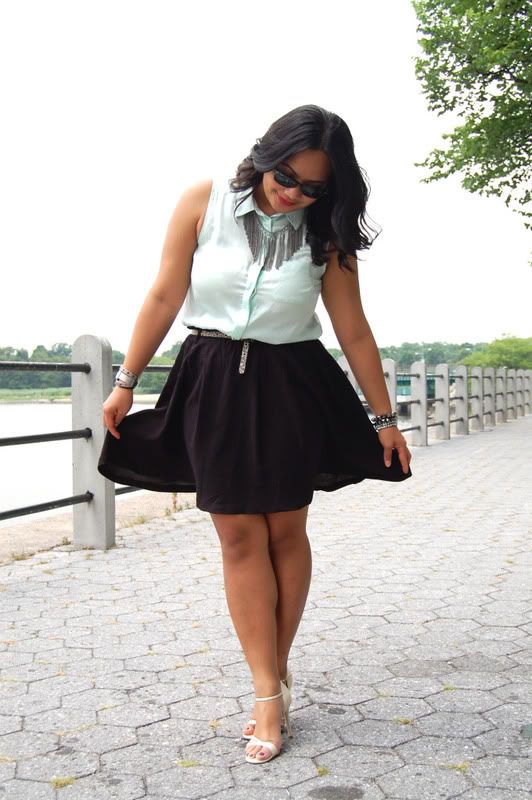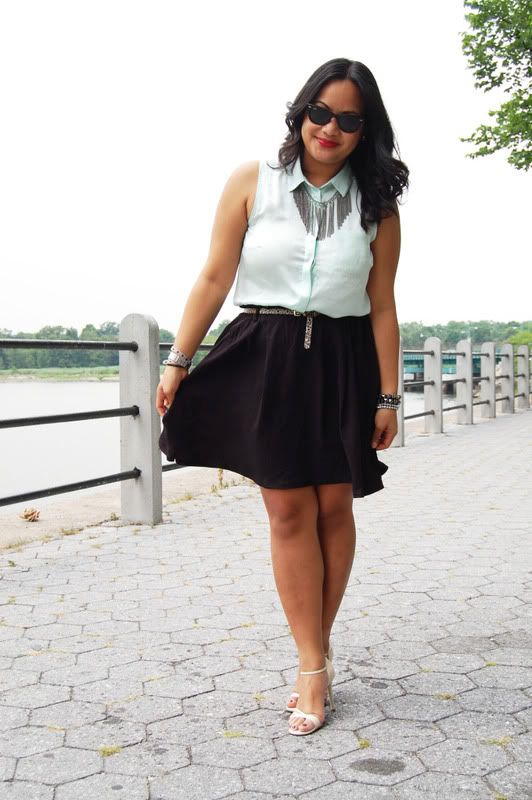 Skirt & Necklace:
Forever21
Shirt & Belt:
H&M
Heels:
BCBG
Sunnies:
Ray-Ban
Bracelets:
J.Crew & Charlotte Russe
This summer we wanted to take a trip to Maine but due to our work schedule and funds
we had to cancel and improvise. Well just northeast of Manhattan lies a small island called
"
City Island
". City Island, is a historic seaport community that has a New England feel
and it's
well
known for there array
of seafood restaurants . It's not Maine but it's
close
enough
to get
our lobster fix. We
found a sweet restaurant deal that offered a $17 lobster
meal
that includes
a 1 1/2 lb
lobster,
choice of salad or soup, and one side. Not so shabby huh?