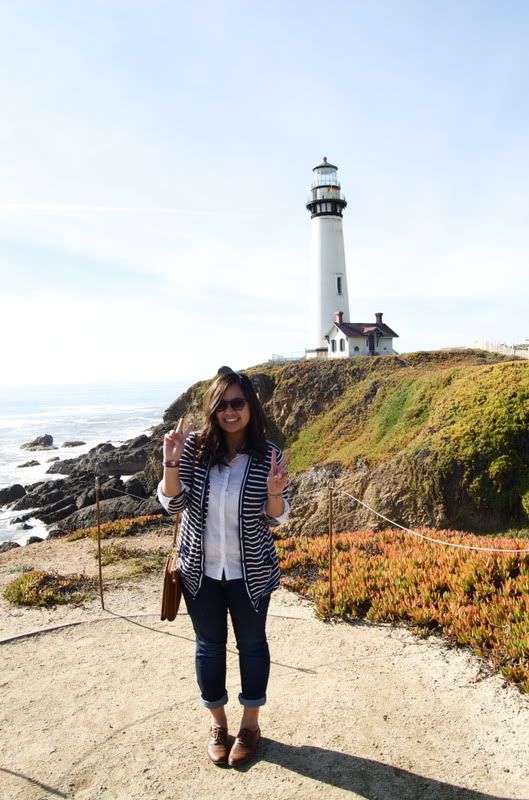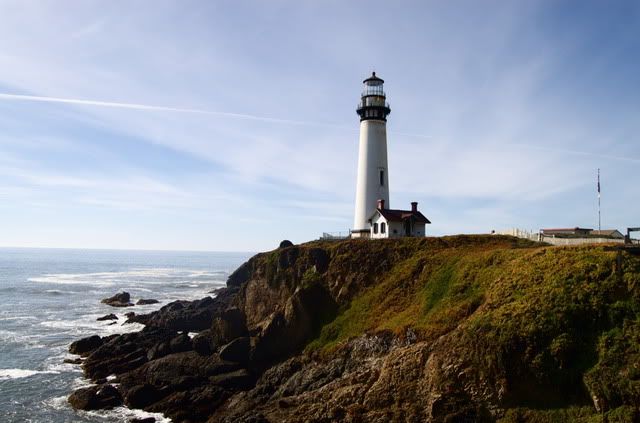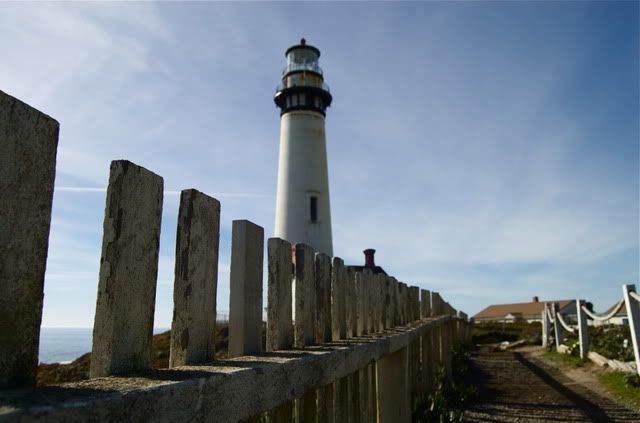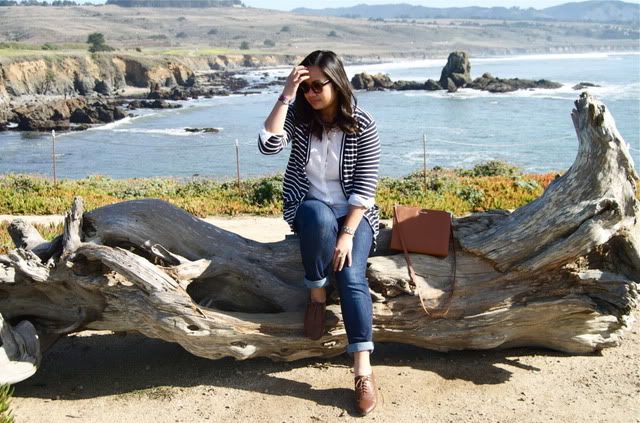 Cardigan + Shirt + Bracelet: J.Crew Jeans: Levi's Oxford: Steve Madden Purse: Calvin Klein
Sunnies: Thrifted
It's been about a month since I moved to California and life in the bay still doesn't feel real.
Even though I started my new job, settled into my apartment, and spent quality time with friends
it still has not sinked in that I'm living the California dream. I think the best part about living in
California is the amazing scenic coastlines. My husband and I drove on Highway 1 to get a better
sense of how beautiful this state is. Along the road we spotted this
lighthouse
and decided to pull
over to explore. Overall it was a great afternoon and I'm looking forward to many more
mini roadtrips.
Thanks for stopping by!!!