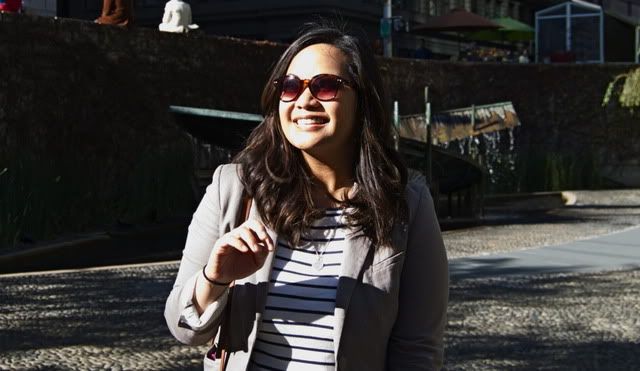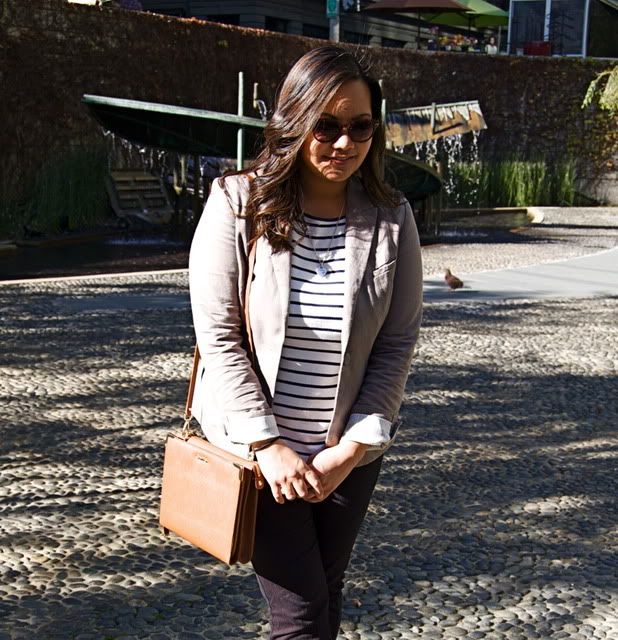 Jeans: Mango Shirt: Zara Blazer: H&M Flats: Target Necklace: Tiffany & Co.
Sunnies: Thrifted Purse: Calvin Klein
One of the reasons why I moved to San Francisco was to be closer to my best friend. It took awhile
for me to figure out in New York what I was missing. I think I just miss having a close friend who
I can plan lunch dates with or go shopping or most importantly someone to talk to. Don't get me
wrong, I met a lot of incredible people, but no one could fill the shoes of my best friend. I
generally think life is all about surrounding yourself with loved ones and my life seems more
complete now that I'm living in San Francisco.
Anyways, we left our plus ones behind and planned a lunch date at
Oola Restaurant
. We wanted to
take advantage with the
Dine About Town
deal and Oola's menu caught our attention. The restaurant
is located on Folsom Street in the SoMa neighborhood. The buildings surrounding the restaurant is a
bit overwhelming, so locating the restaurant may be a challenge. The interior has an industiral feel,
contains beautiful high ceilings, and decorated with comtemporary furniture. It's definitely a trendy
restaurant and I'm sure it's popular amongs the locals. Anyways, I ordered from the Dine About Town
menu and I started off with the baby argula salad. The salad was pretty refreshing and I enjoyed the
huge shaved parmesan cheese and lemon vinaigrette dressing. As my main course I ordered the baby
back ribs which was an asian inspired flavorful dish. Lastly, for dessert we had frangelico
brioche bread pudding and it was very tasty. It reminded me of a filipino dessert my mother
used to make. Overall we had a great experience and best of all, we got to spend some quality
bestie time together.


Thanks for stopping by.
xoxo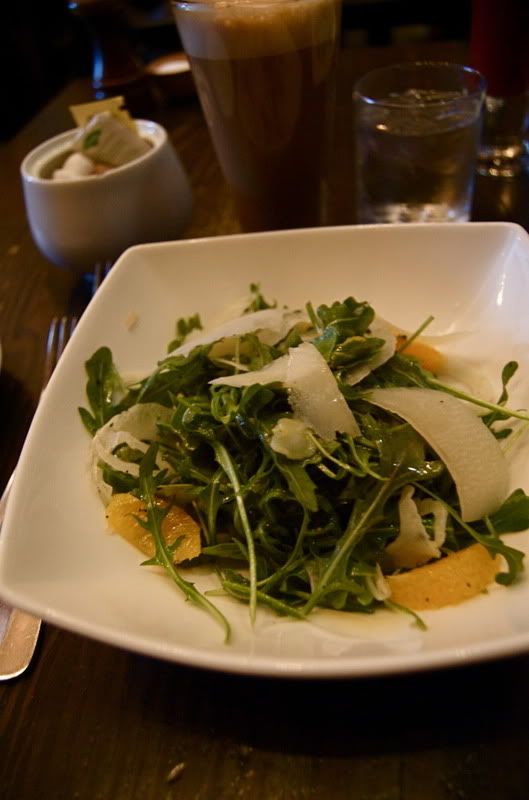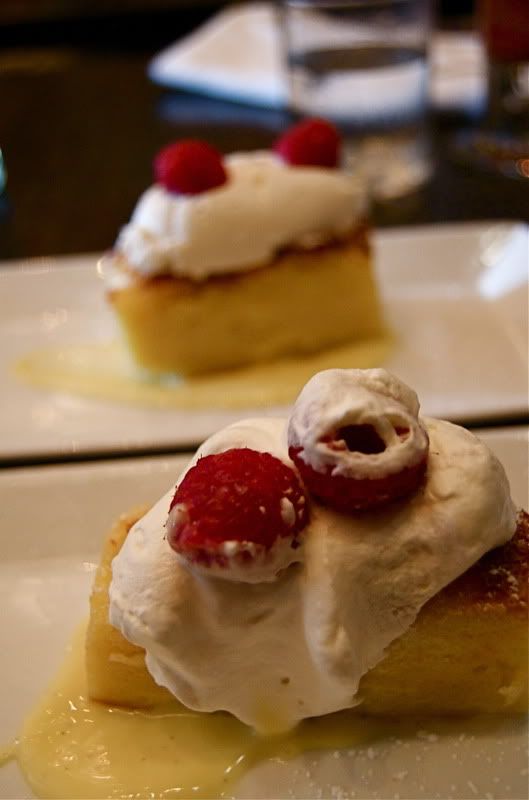 Thanks bestie for taking my ootd.