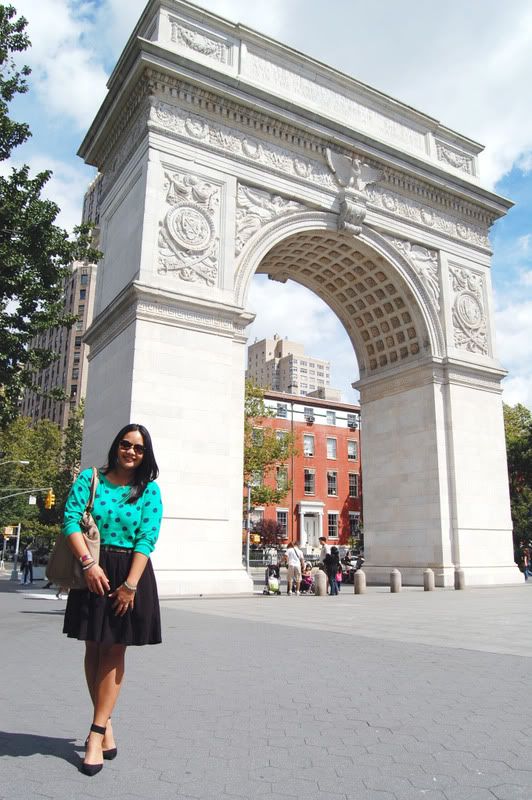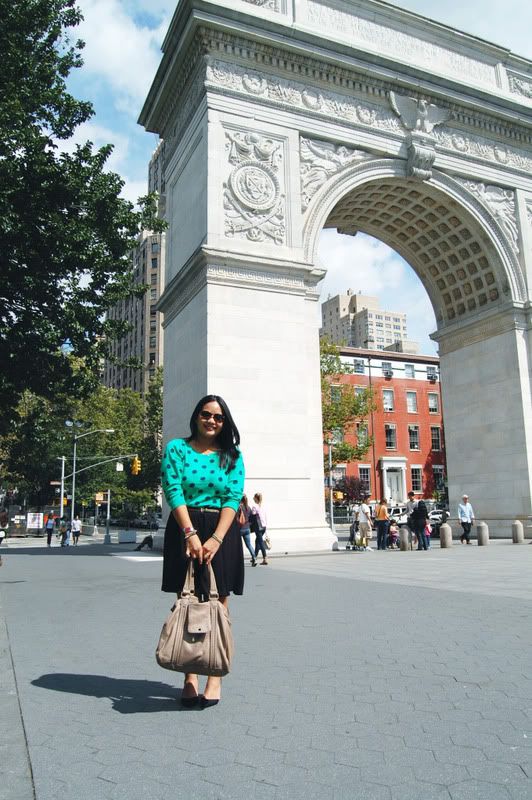 Sweater: Old Navy Skirt: Forever21 Sunnies + Belt: H&M Heels: Zara Bag: Marc by Marc Jacobs
Bonjour from Paris!!! Just kidding. Washington Square Park to be exact.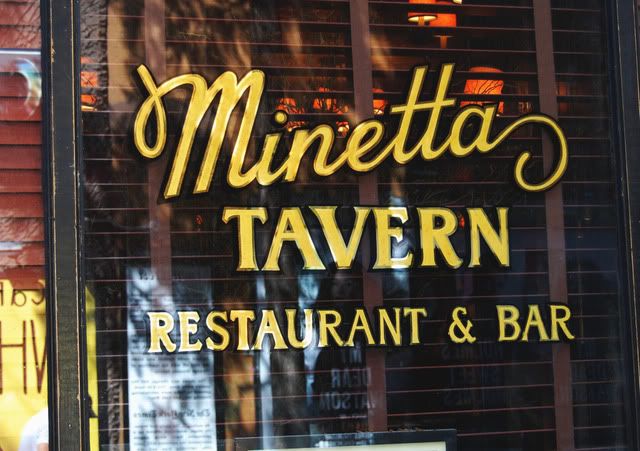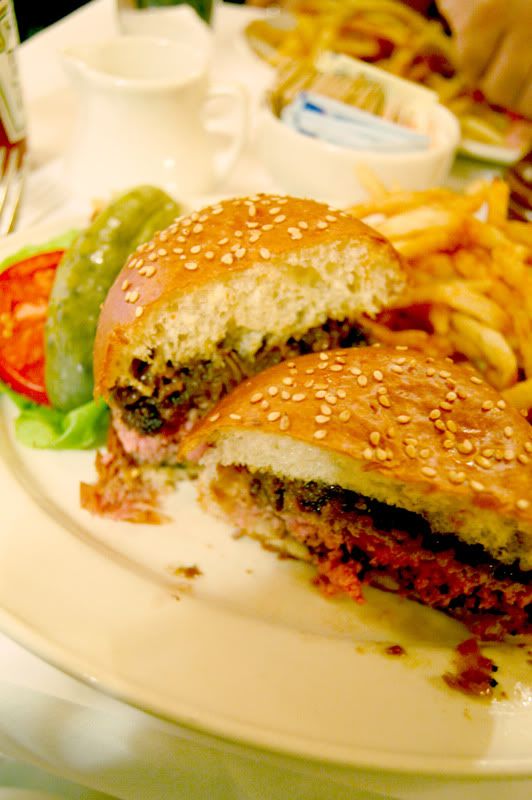 "The Black Label"(
sigh
). This pass week me and the hubster had a lunch date at
Minetta Tavern.
Owner
Keith McNally (famous nyc restaurateur) opened Minetta Tavern in 2009. The establishment was built in
1937 and when you first walk into the restaurant your brought back into that era. Minetta Tavern, originally
claimed to be the best steakhouse in nyc but unfortunately throughout the years "The Black Label" received
more of the public's attention. The first time I've heard about this famous "Black Label" was from Anthony
Bourdain. "The Black Label" is basically an expensive ass burger with a price tag of $26. The burger is
created with the finest prime dry-aged graded beef therefore the burger is very moist, juicy, and flavorful.
When you first bite into the burger you are experiencing an exquisite creation. Though I probably won't be
craving the burger in the future it was definitely a good experience to try. I can totally agree with Anthony
that it was the best and most expensive burger I've ever had.