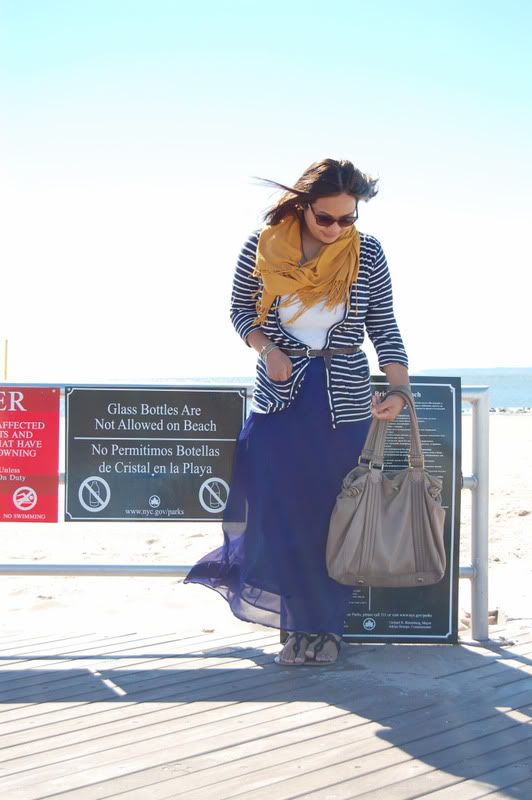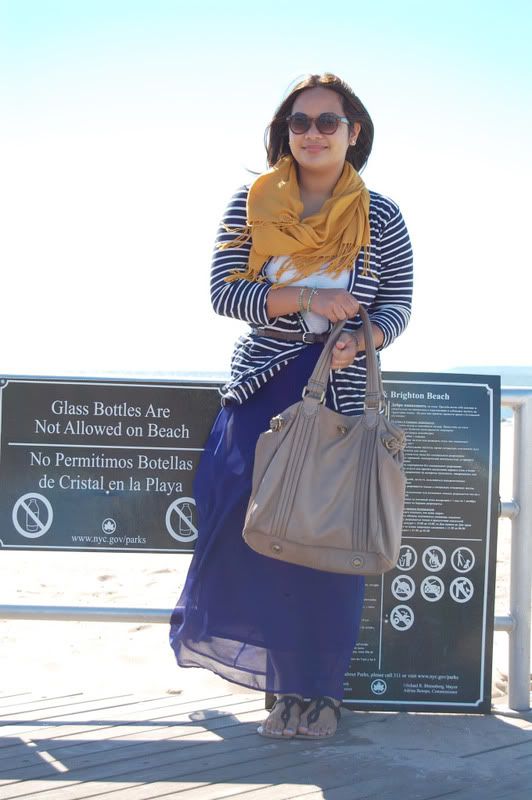 Tee: Victoria Secret Skirt: Forever21 Scarf: H&M Cardigan: J.Crew Sandals: Target
Purse: Marc by Marc Jacobs Belt & Sunnies: Thrifted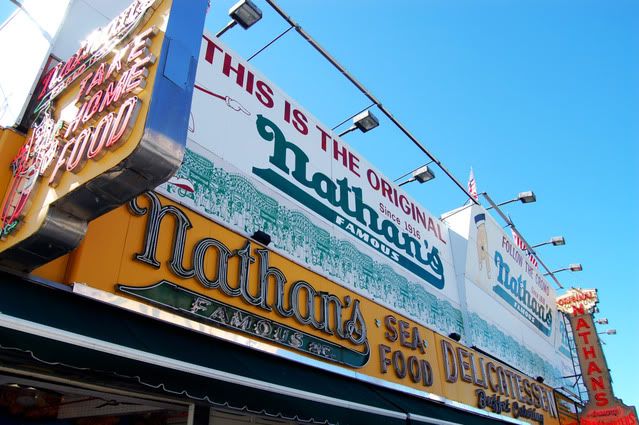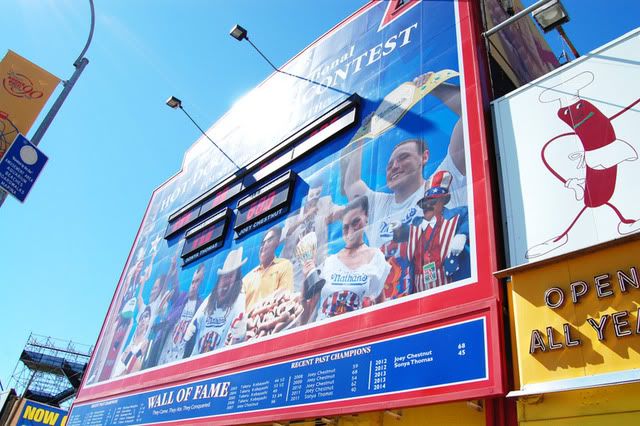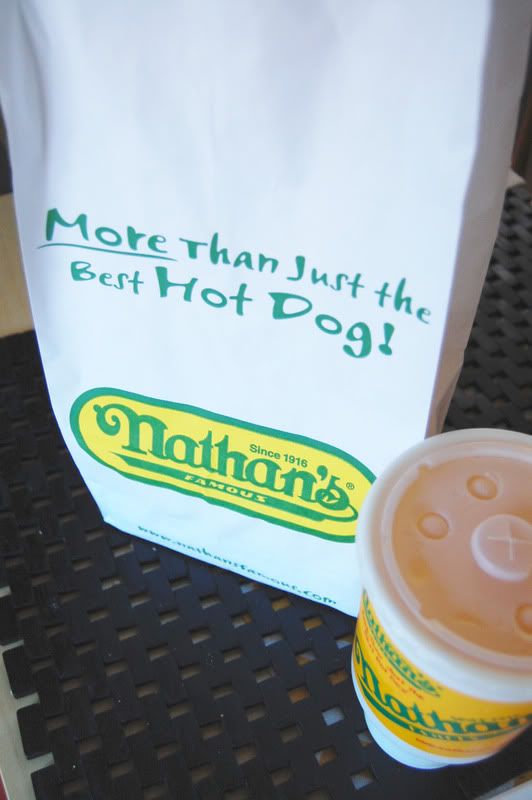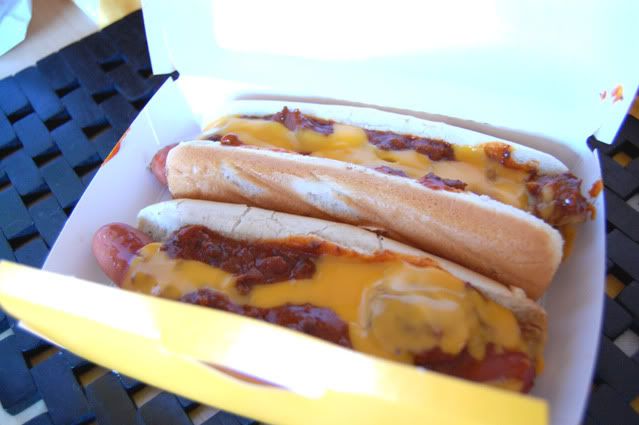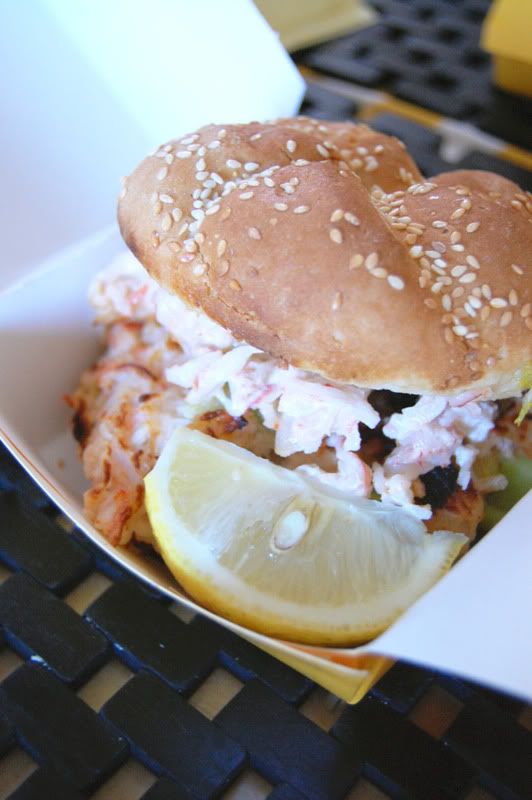 The 1st day of Fall kicked off this past Saturday and I'm absolutely loving the weather right now. This is by
far my favorite season for leisure and fashion. Our Sunday funday was spent in Coney Island Boardwalk.
The amount of years I been living in Brooklyn I never took advantage on how close proximity I live to the
area. Coney Island Boardwalk and Beach was surprisingly beautiful and has improved in appearance. I
definitely will have to come more often and perhaps go jogging along the Boardwalk. We had lunch at the
original
Nathan's Famous
the quintessential new york hot dog. The hubster orderd two hot dogs with
chili but I ventured away and ordered the lobster roll. The lobster roll was actually flavorful and delicious.
It was probably one of the best rolls I ever had just because it had a lot of lobster meat and it was not
packed with mayo or veggies. The best part about the lobster roll it only cost $6.00.