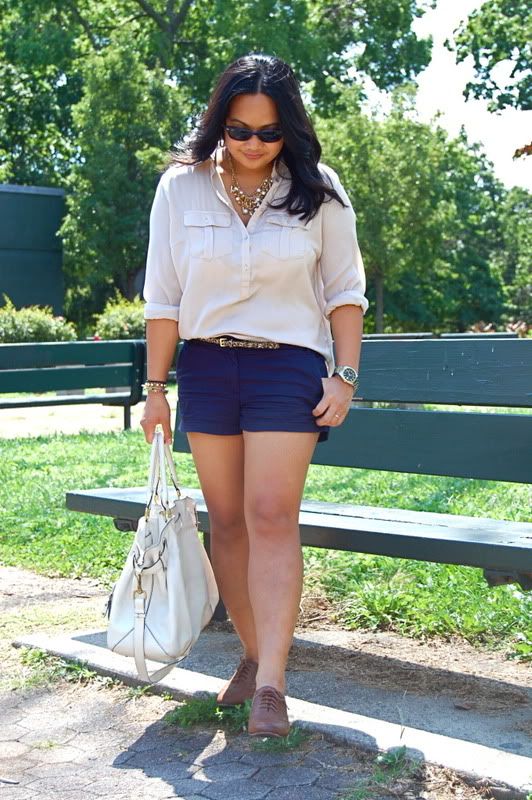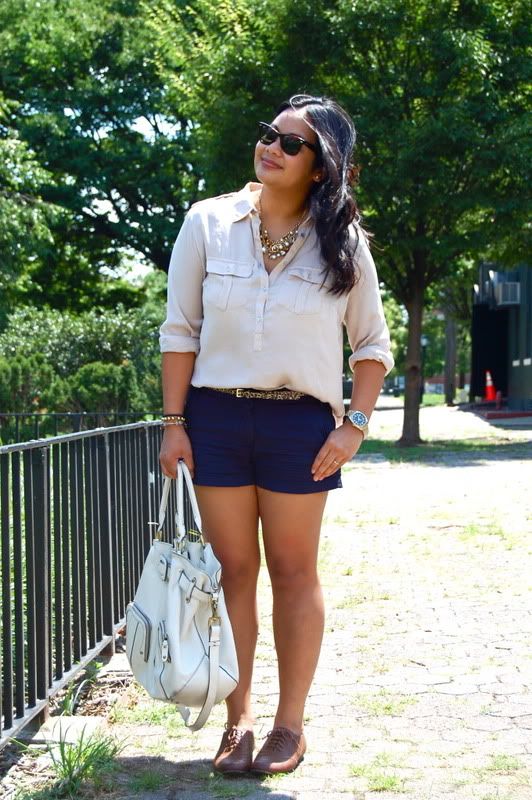 Shirt: Zara Shorts: J.Crew Belt: H&M Oxfords: Call It Spring Bag: Cole Haan Sunnies: Ray-ban Necklace: Charlotte Russe
Sorry, I been neglecting my blog these past few days. In my defense I was busy cheering Team
USA in the summer olympics. Now that swimming is over I can go back to my daily routines.
So, back to fashion .. In my recent outfit post one of my favorite trends is menswears. I must
admit when I was a little girl I was a tomboy. This outfit is my interpretation of the everyday
modern tomboy. I love wearing button ups it's super comfortable and it gives any outfit a
clean look. To maintain my femininity I accessorized my outfit with a statement necklace
and cheetah print belt.