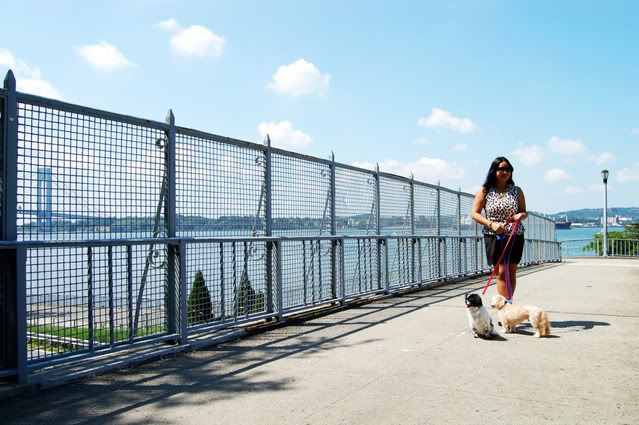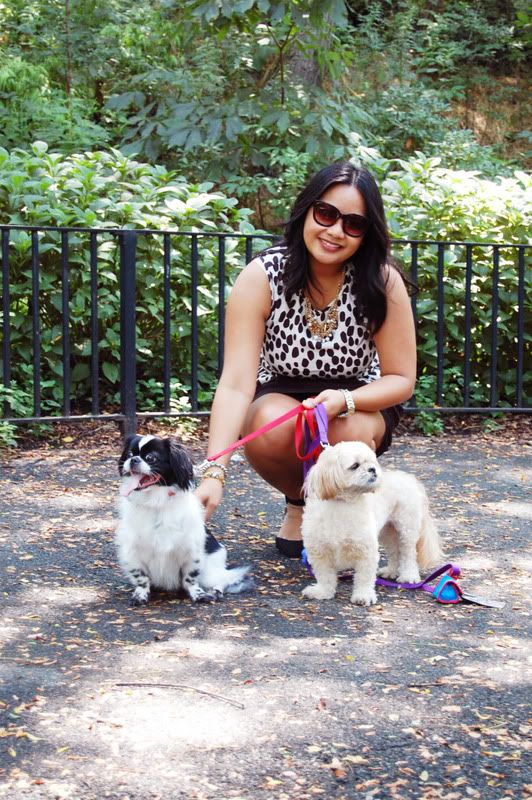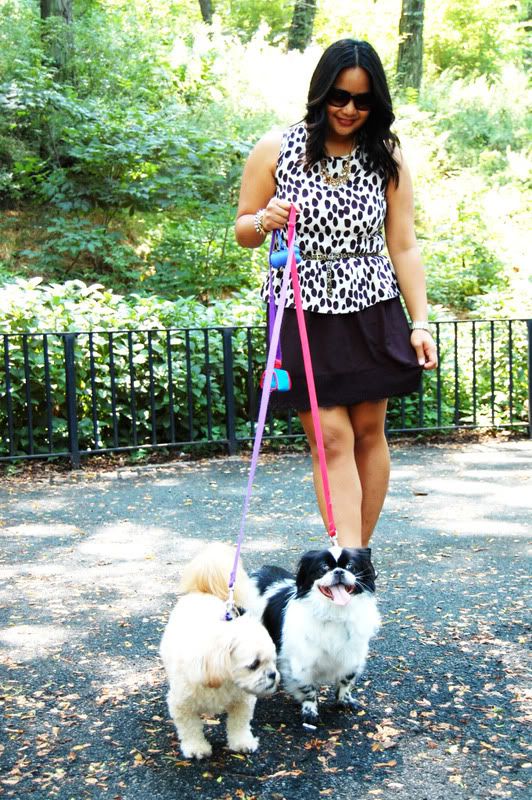 Skirt & Bracelets: Forever 21 Top & Belt: H&M Shoes: Zara Necklace: Charlotte Russe
Sunnies: Thrifted Watch: Husband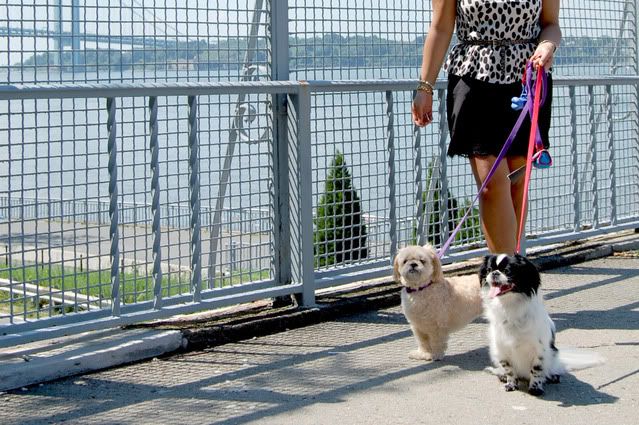 Meet my two little munchkins who means the world to me. The tan little one is "Pudge" and the black
little one is "Bosco". I've always thought dogs are girls' best accessory. I remember awhile back
I saw a wonderful fashion editorial spread covering man's best friend. Check it out
here.
We
decided to take the boys out and incorporate them into my blog pics. I must say it was a
challenge getting both of them to look into the camera but overall it was fun having them.
It looks like Bosco is the photogenic one. I'm sure you guys will see more of them.