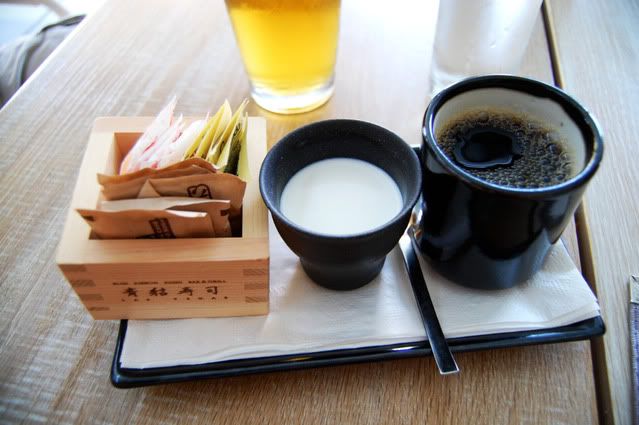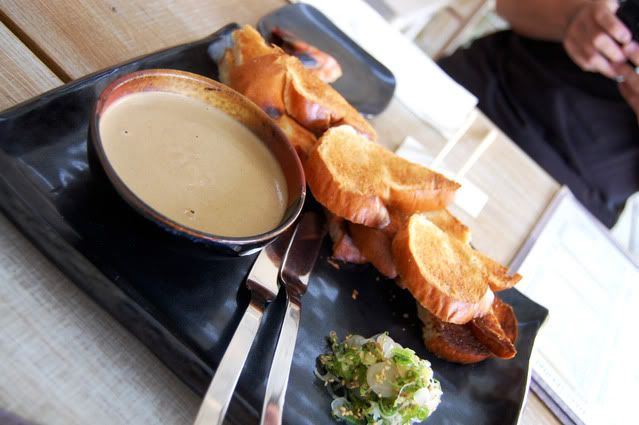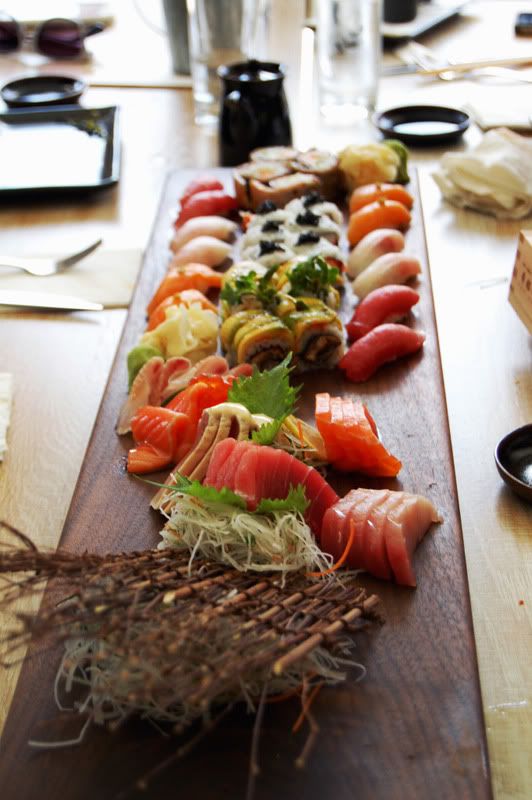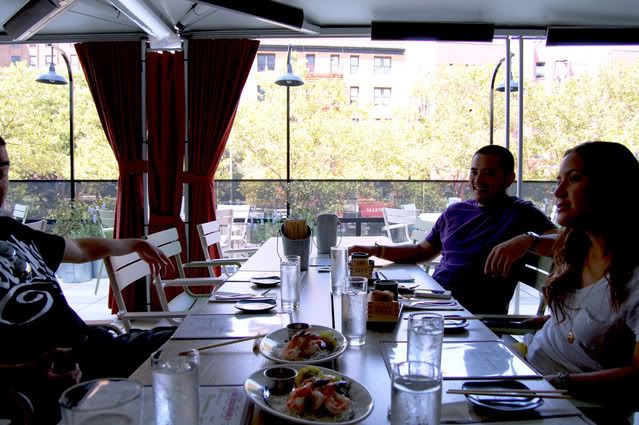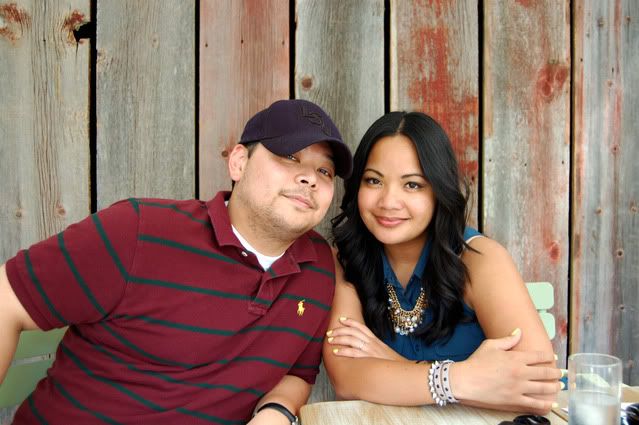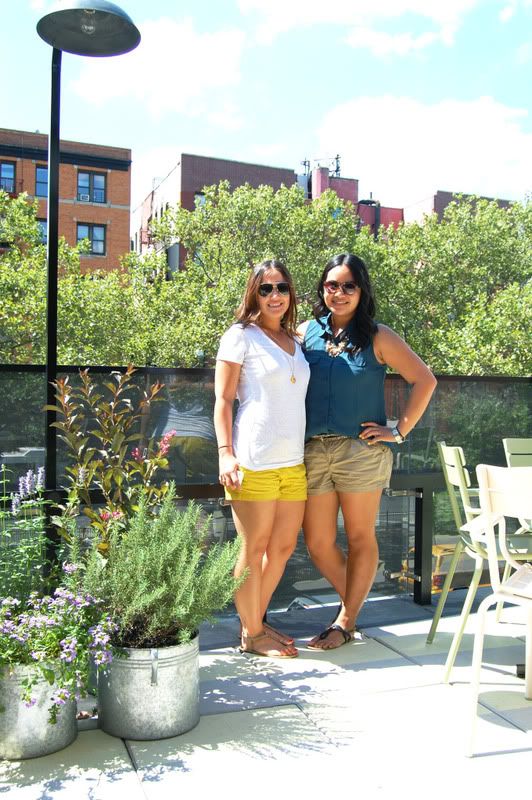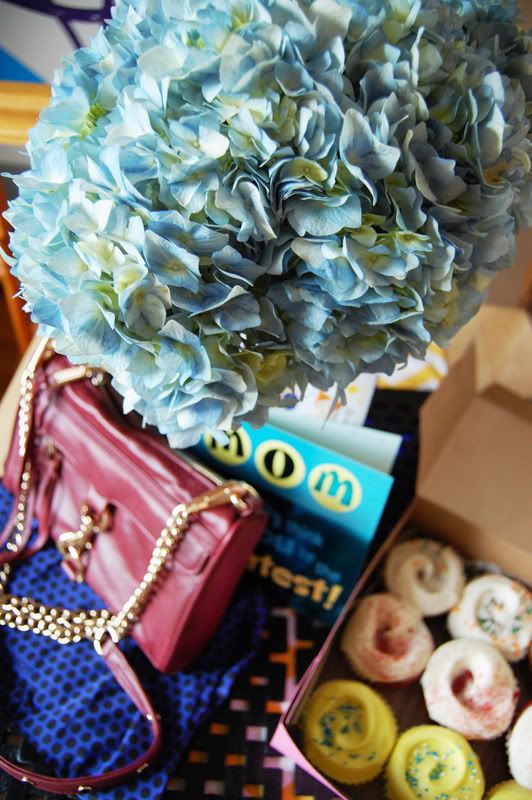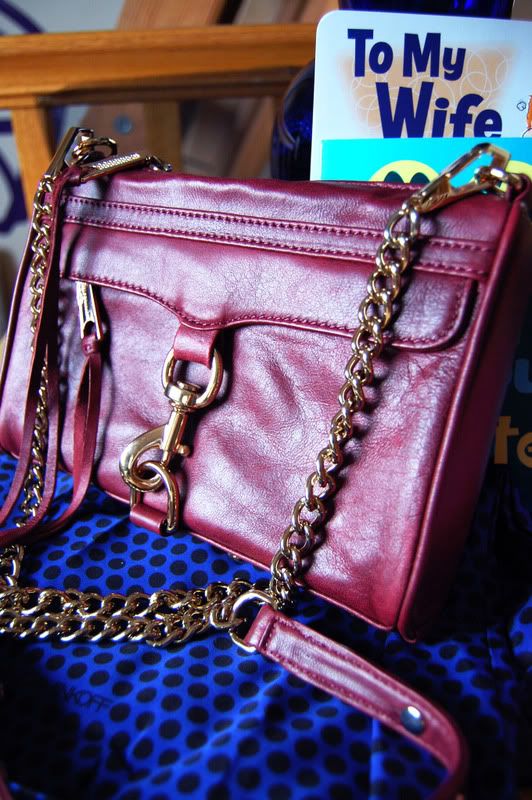 My birthday was this past friday and the weekend was filled with many celebration and restaurant
outings. I had an amazing birthday lunch with close friends yesterday at
Blue Ribbon Izakaya
inside
the beautiful
Thompson Hotel
. Blue Ribbon just recently opened a new outdoor seating called
Kanpai Garden. It's a beautiful space that overlooks Allen Street. The weather was absolutely
gorgeous and just perfect. The food was amazing and I just love their presentation. Especially,
when you order coffee it comes in a platter of all condiments.
I also wanted to share the last two pictures with you. My wonderful husband got me a Rebecca
Minkoff eggplant mini mac clutch. I just love the eggplant color it's so pretty. He also got me
a beautiful bouquet of blue hydrangeas and an assortment of my favorite cupcakes from a
not be possible without my husband and close friends. Thanks.