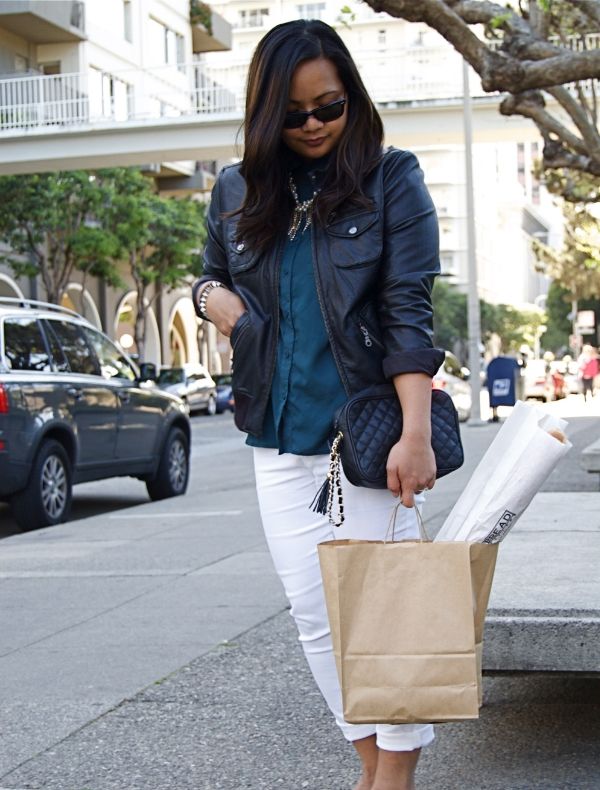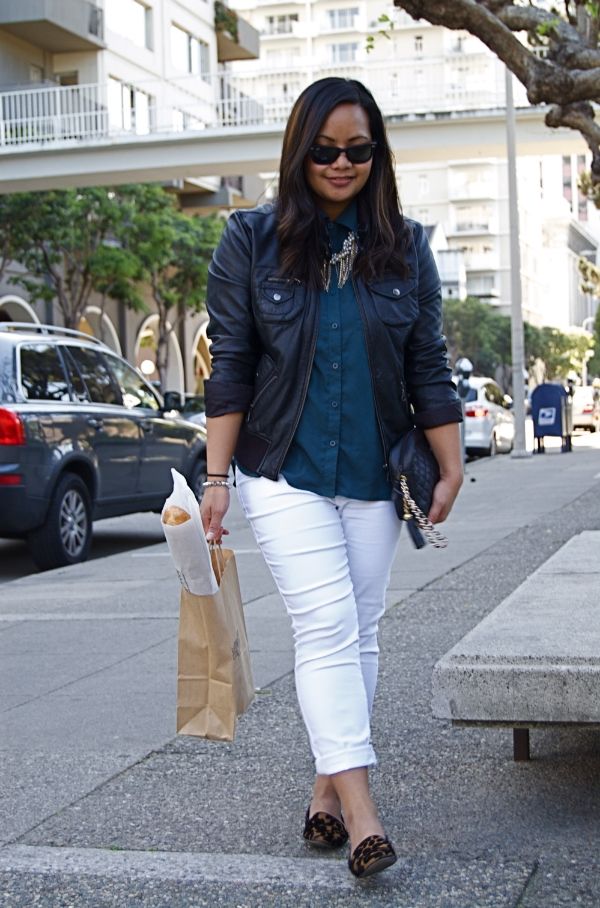 Jeans: Joe Fresh Shirt: Forever 21 Jacket: ABS by Allen Schwartz Loafers: Zara Clutch: Thrifted
Necklace: Charlotte Russe Sunnies: Ray Ban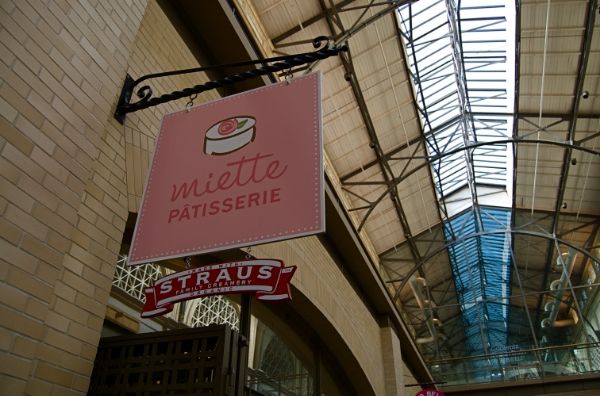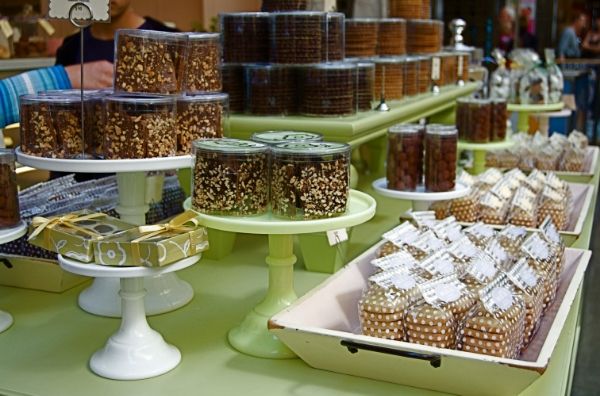 During our
(Hubs and I)
days off, you can find us exploring the city of San Francisco. In our attempts
to discover more new sights, we spent one afternoon at the
Ferry Building Marketplace
. I've always
wanted to visit the marketplace after watching
Barefoot Contessa's
San Francisco episode. The Ferry
Building Marketplace is a popular gathering spot for local farmers/artisans. You can find a wide
variety of specialized foods and products. If you happen to get hungry while shopping, the marketplace
is also home to a few restaurants.
There were two places that really captured my eye and taste buds. The first spot is called
Cowgirl Creamery
which is an award winning artisan cheese store. This past year my hubs
and I started sharing a passion for cheese. It's been one of those things that we enjoyed exploring
and learning together. We were definitely in cheese heaven.
The last spot I have been hearing a lot of great reviews is,
Miette
. I was already drawn to this
place after seeing it from a distance with their bright pastel colors and modern and happy decor.
I discovered that Conde Nast named Miette as one of the top ten pastry shops in the world. I
especially enjoyed their macarons and ice cream sandwiches, it was simply delicious. Paradise
can be found in Miette's.
Thanks for stopping by.
xoxo