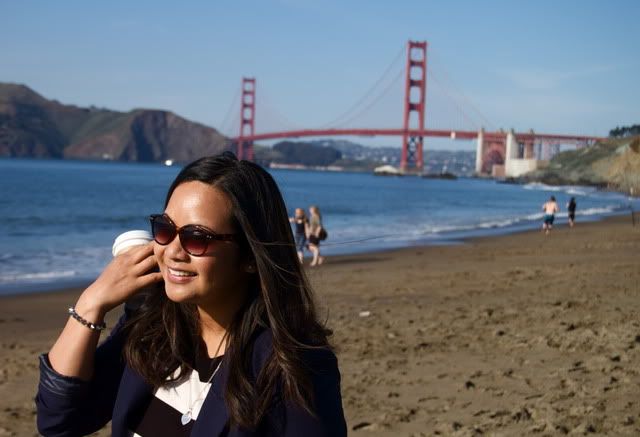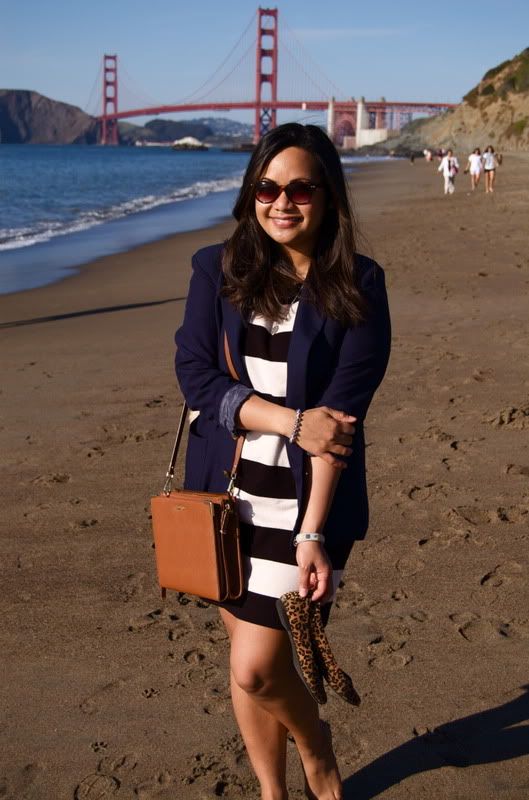 Dress: H&M Blazer + Sunnies: Thrifted Bag: Calvin Klein Flats: Target
Necklace: Tiffany & Co. Bracelets: Forever 21 + Nike Fuel Band
A few days has passed since "spring forward" and I been really enjoying the late sunsets.
The weather in San Francisco has graced us with warm weather and this is the first time I
was able to expose my legs. I just love dresses and how it makes me feel so feminine.
You guys are probably tired of seeing me wear my navy blue blazer but it's my go-to
layering piece. A good blazer can make anything look tailored and chic. Hope you
enjoy the rest of your week.
Thanks for stopping by.
xoxo