It's been about a week since my trip to D.C. and my final day we had brunch at a little french bistro called
Napoleon
. We were actually suppose to have brunch at a place down the block called Perry's. Perry's, is known for there eccentric drag performers but unfortunately the wait was nearly two hours. Anyways, this little vibrant black and red decor restaurant caught our eye and well to our surprise the restaurant was a huge hit.
If you happen to be in the D.C. area I highly recommend checking this place out. The price is affordable. The portions are good. It's funny when the waiter asked us if we've been here and we replied with a "no" he seriously looked at us lost and finally noted that this was going to be the best brunch we ever had. lol. He was right.
I love Egg's Benedict and not to brag but I make some pretty bad ass benedicts. I had sunday brunch with the roommates this morning. I served french toasts, hash browns, fresh strawberries, egg's benedicts, and of course brunch would not be complete until you serve the mimosa's.
Happy Sunday Everyone!!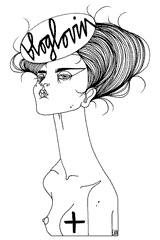 If you like what you see and read .. follow me at bloglovin .. show some love <3